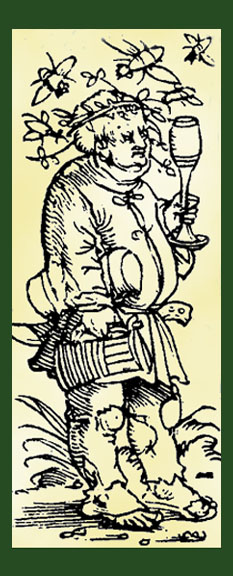 Across The Pond
selected appearances

"Pond Life," as Across the Pond are called collectively, were prominent at the El Cerrito Folk Festival, (October 9 2010), leading a workshop entitled "Let's Play English Trad." Dick also led "Early Stage Pennywhistle."

First Annual Princeton (B.C.) Traditional Music Festival (2008)

Starlight Circle Players Samhain All Hallows Masquerade (2008)

The Englander Pub,
San Leandro, CA

Pub Nights at the
Berkeley City Club
. . . . . . .

BACDS promotes traditional English and American country dance in the Bay Area.
Their website,
| www.bacds.org |
has dance schedules, including Across the Pond.




English-style Pub Band and a rollicking band
for St. Patrick's Day! High energy music for dancing ~ listening ~ drinking rants, hornpipes, jigs, schottisches,
polkas, waltzes and more

ACROSS THE POND-THE SAGA
If you were to wander into just the right pub in England, you might find some blokes — and a blokess — over by the big fireplace, running some lively tunes. That's us! Our quartet plays music from the British Isles, specializing in the English dance traditions. &ldquo Ceilidh,&rdquo what the Brits call an evening of vigorous dancing — Pub music.

Across the Pond started early in 2005 as a jam session in the PiperHQ kitchen, close to the refrigerator with the beer. Now our steady gigs include playing for the English- style Ceilidh dance series sponsored by the Bay Area Country Dance Society (BACDS). ATP is also the house band for the California Christmas Revels, playing for cast parties and fund- raisers. Both Jody and Dick have been featured musicians in the Christmas Revels in the Bay Area, and Dick also in the Portland Revels. We're also musicians for the Deer Creek Morris Men (San Francisco Bay Area).

Jody and Colette Veahman are a musical couple; Jody plays tenor banjo and melodeon, switching off to mandolin and whistle on occasion, and Colette concentrates on melodeon (button accordion). Both are veterans of the Dickens Christmas Fairs and Renaissance Faires. Jody is an authority on British Isles musical traditions and the related history. Colette is a costume designer and language geek.

Alan Lochhead plays bass and concertina. He accompanied Berkeley Morris and Sword years ago, wherein he first met Dick and Jody. Alan also teaches at the Community Music Center in San Francisco's Mission District. He gigs extensively as a classical bass player. His All-American Concertina Album was published by Mel Bay in 2008.

Dick plays winds: whistle, flute, pipe and tabor, and saxophone. His credits include gigs as diverse as The Christmas Revels (also as an actor), U.C Berkeley's Collegium Musicum, and Jubilee Dance Theatre. He was a regular at the Renaissance Pleasure Faires and Dickens Christmas Fairs in Olden Times. He was Featured Artist at the 2002 International Pipe & Tabor Festival, Gloucester UK. Dick's also a composer, and designs sound for theatrical productions.